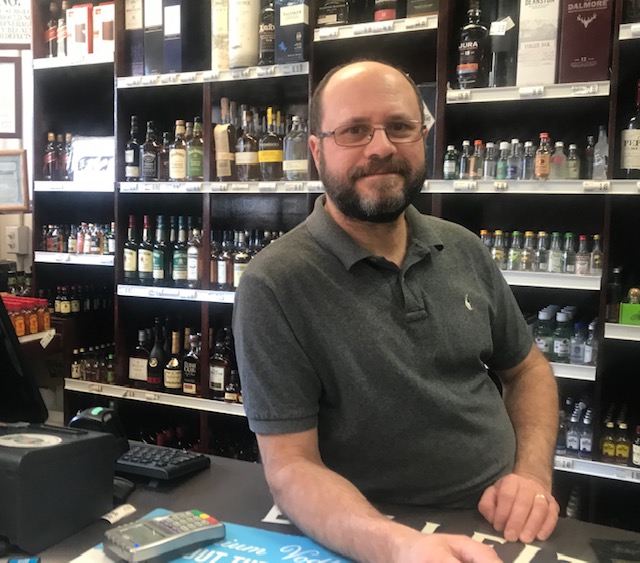 Most Fridays I go to Absolute Wine and Spirits at 34-13 30th Ave to pick up some wine. Invariably my kids are with me, and I worry that their backpacks will knock bottles off the shelves. Luckily that hasn't happened yet.
It's a small place but you're likely to find whatever you're looking for.
Nilo Mathias, the owner, opened the store in June 2009. Originally from Brazil, he's been in the US for 25 years. "Since I came, it's been Astoria," he says. "I don't see myself going anywhere else. I feel like I was born here. Well, I was re-born here!"
He hopes the store will stay, despite the rapid changes in the neighborhood.
"We used to have a Deli across the street, now we don't any more. We used to have a 99 cents store, a clothing store, and now we don't. Different people have come in. We've had a change of around 70% of people. Fewer than 30% are the original clients from when we first opened."
That said, there are still the regulars. "They come every day to get their bottle of wine for dinner. They go to the market and get their fish or their meat, they go to the grocery store, and they stop by here to get their bottle of wine."
Nilo's colleague J hails from Lebanon. He is an expert on the bottles that line the shelves. Ask him about any bottle of wine or spirit, and he'll be able to share a specific anecdote or insight. His secret? "An elephant memory," he says.
Nilo owned a bar when he was in Brazil. "I just love drinks, the whole thing with the wine, and the history of spirits." His own favorite is scotch. "And red wine…big bold Riojas."