Last week Yesim Ozen was standing outside Balancero Coffee on 37th Street. Set out in front of her on a table was a spread of multi-colored soaps, so bright that at first glance they looked like a display of cakes.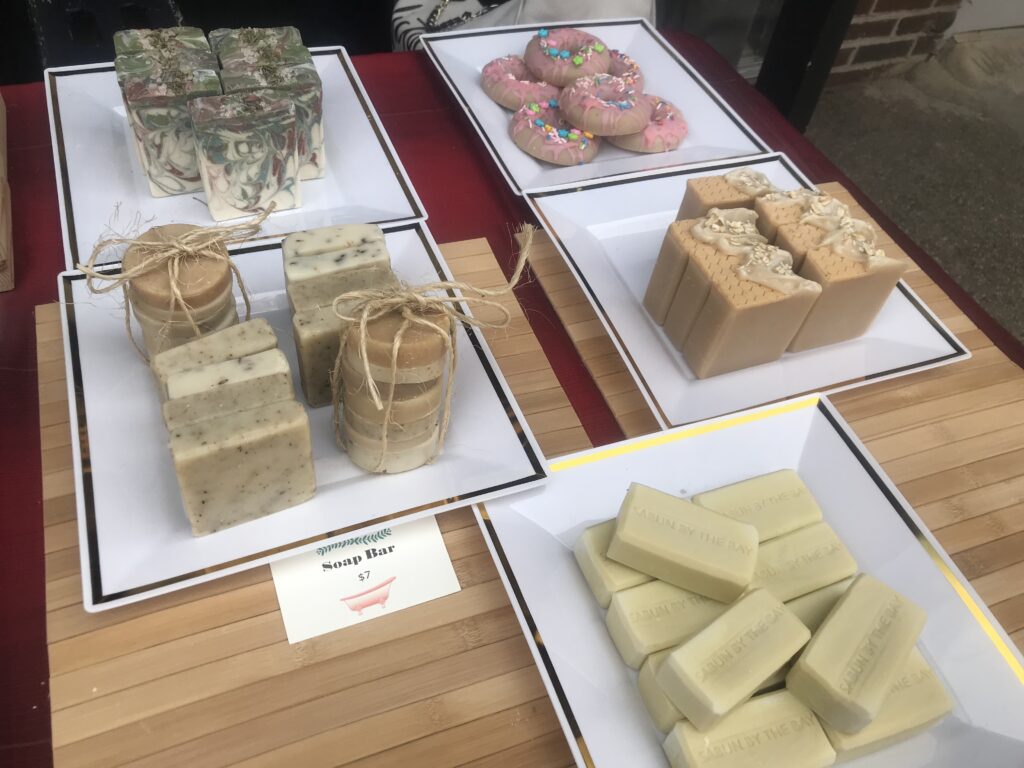 Yesim works as a financial controller for a fashion company in Manhattan. During lock down last year she found the extra time to teach herself soap-making – something she had been keen to do since visiting different cities in Turkey, and buying homemade soaps there.
She researched the process, bought moulds, and now turns ingredients that include oatmeal, olive oil, honey, and even coffee from Balancero into soaps with unique patterns and shapes. "All my soap is made by hand in very small batches", she says. "I'm interested in challenging myself to make new and interesting designs".
As COVID restrictions gradually lift Yesim hopes to sell her "Sabun by the Bay" soaps at locations through Astoria. Her website will be up and running soon – and in the meantime, find her on Facebook here.
And read a 2011 interview with another Astoria soap-maker, Melissa Rivera, here.