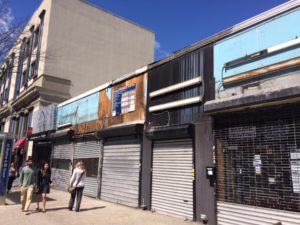 Four adjacent stores along 30th Avenue between 35th and 36th streets have closed down, and a new development will rise up in their place. I interviewed several of the store-owners back in 2011. One of the stores, Astoria Music, had been at that location since 1922.
When small places like this close down, it's not only the stores we loose from the Avenue but also the people who own, frequent, and love them.
The block included a party store, billiards hall, the music store, a local real estate brokers, and, still open for now, a jewelers. Their owners or the owners' parents hail originally from Mexico, Colombia, Greece and Uzbekistan. Whatever the "mixed-use" development that appears in their place it's unlikely it will represent quite that diversity of people and purpose.
In conducting the interviews I aimed to "preserve a words-and-images record of the street" as it was that year, given that just like all city neighborhoods, 30th Ave is changing. Little did I know how fast that change would happen.
Here are some words and images that reflect what the block was like until relatively recently, when Astoria Music and La Bomboniera Marylu relocated to the quieter 28th Avenue. I wish I had got a photograph showing all the stores together!
Elizabet Flores, La Bomboniera Marylu: full interview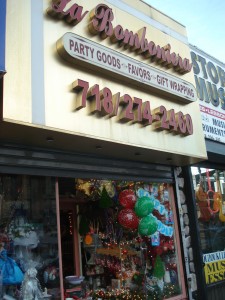 Elizabet Flores was the cleaner for the previous owner of the store. When that owner moved away from New York, Elizabet took on the business.

"We can help you with first communions, christenings, birthdays, weddings. We help you with the invitations, favors, decoration of the hall…anything that you need for the party."
George Phillips, Astoria Music: full interview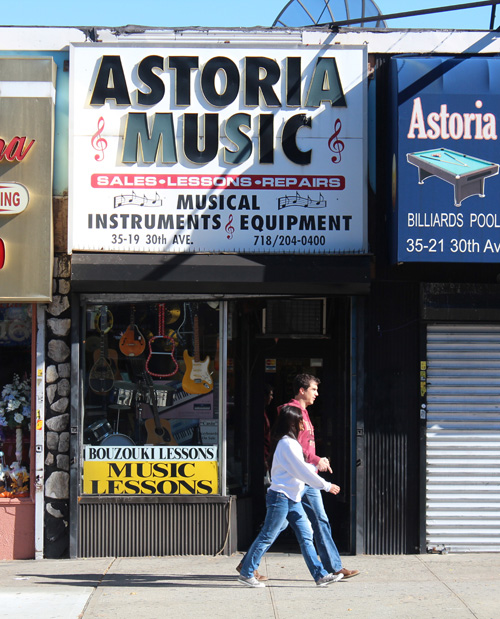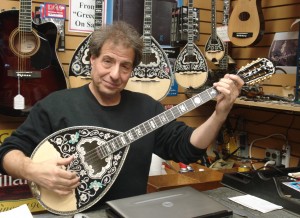 "I average anywhere between six to seven bouzoukis a month. This is the only music store in America that sells bouzoukis like this – well, the real thing. There are lots of imitations. This is the real thing."
Nancy Ruhling who writes the "Astoria Characters" profiles for Huffington Post has also interviewed George.
Carlos Sanclementi, Astoria Billiards: full interview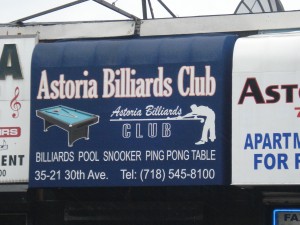 "We stay open until whenever the last players leave. If there are five tables playing at two in the morning, you can't go round and tell them to wrap up and go. Some of the regulars come here every day to play."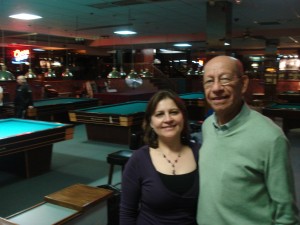 Ralph and Yury Almaz- Almaz Brothers jewelers: full interview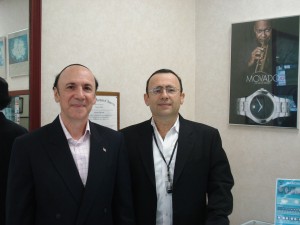 Yury says that the most satisfying aspect of his work is "creating something special".
*****************************************
Full archive of 30th Avenue interviews.
The photographs, interview write-ups and recordings from the project are part of the Queens Memory collection and the Queens Library digital archives.