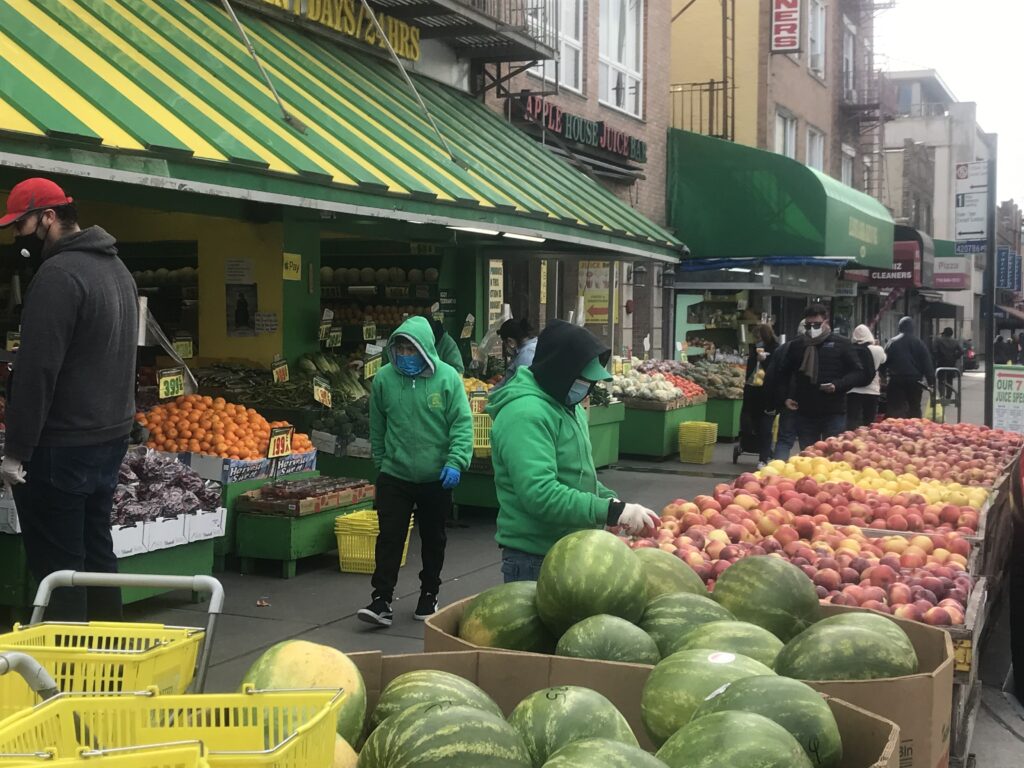 Walking down 30th Avenue at the moment is heart-breaking and uplifting with each step.
The majority of stores are closed due to the Corona virus shut-down. Social distancing manifests itself in practical and in emotional ways: everyone in masks, buried in their phones even more than before, bringing a heaviness to the street. At the same time there are signs of kindness, dogged determination and creative openness everywhere.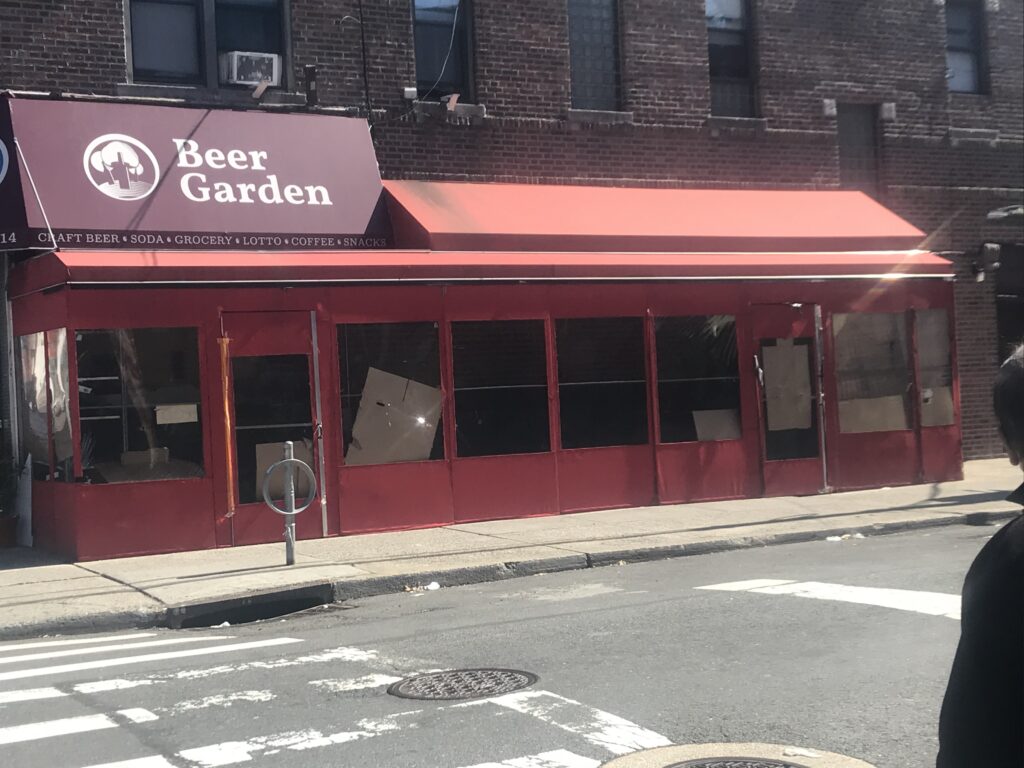 March and early April was the worst period, with incessant sirens and the streets deserted. It hit me particularly when I saw the shuttered flower stand beside the corner deli on my block: usually the flower stand is open 24 hours, just in case people need 3am roses.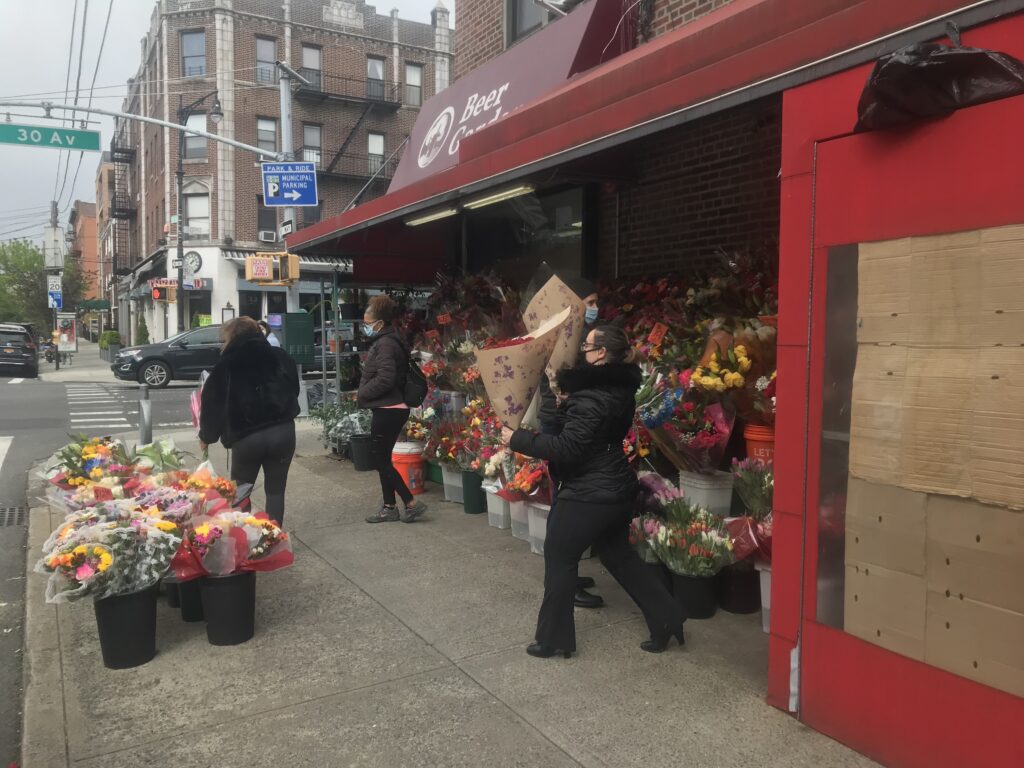 Yesterday though, the day before Mother's day, the flowers were back, and business was doing well. Now that it's May, the weather's warmer, the sirens less frequent, more people are out and about.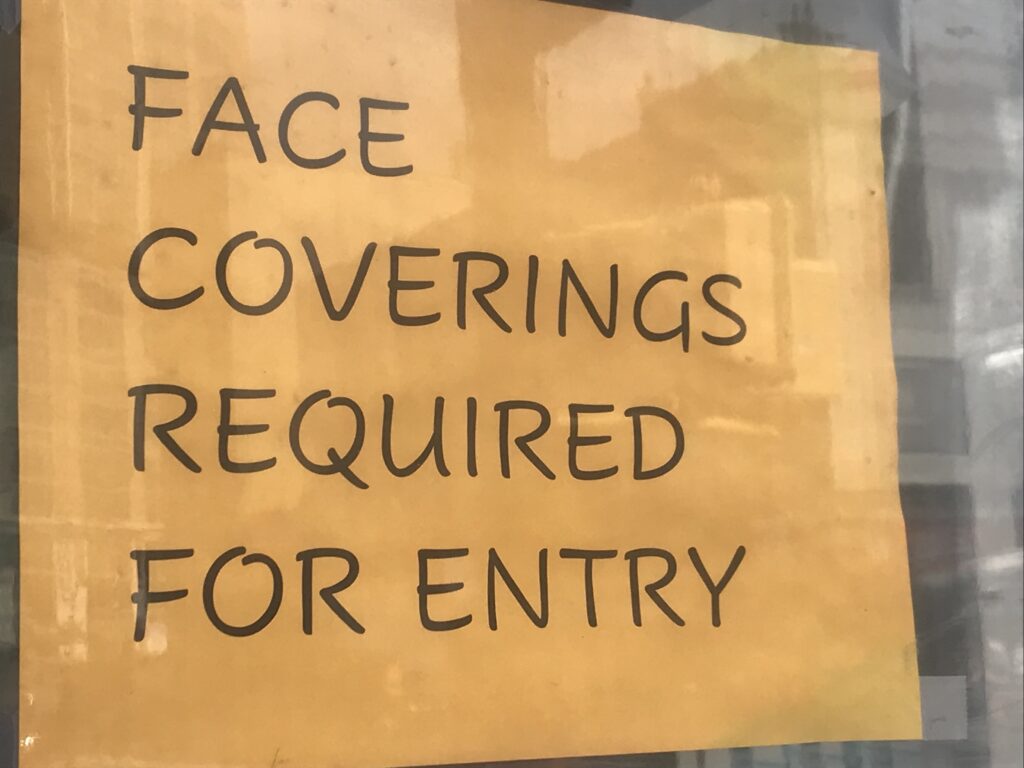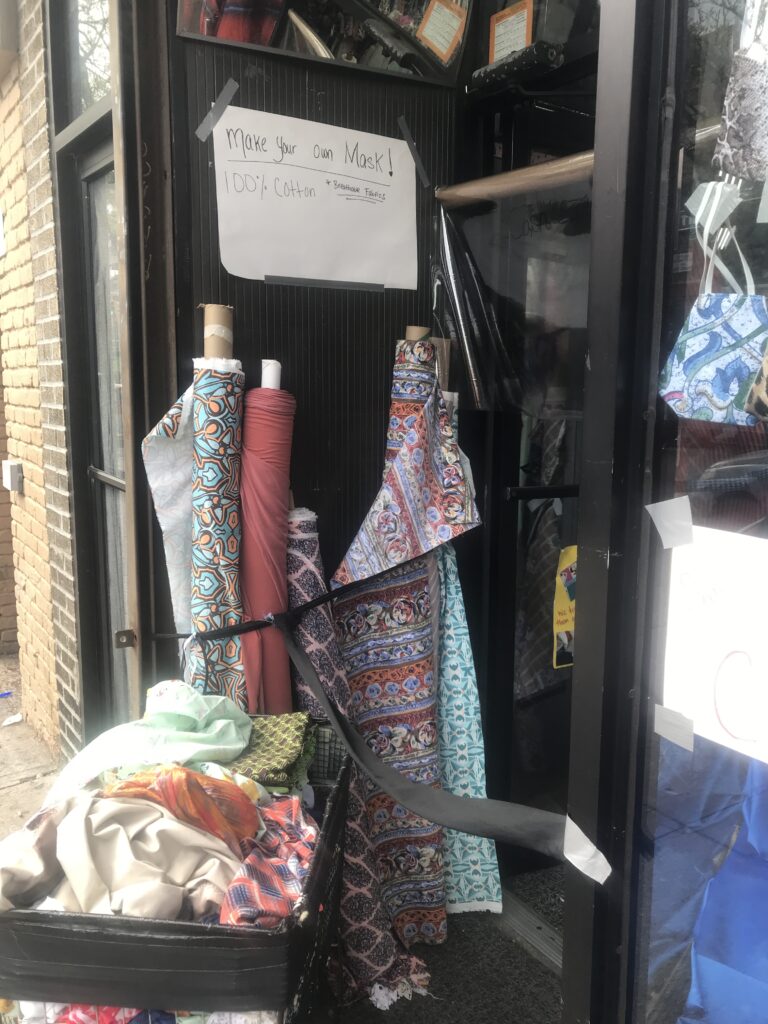 Local businesses are improvising and adapting as best they can. Astoria Fashion Fabrics by 33rd Street is selling material to passers-by, to make their own masks.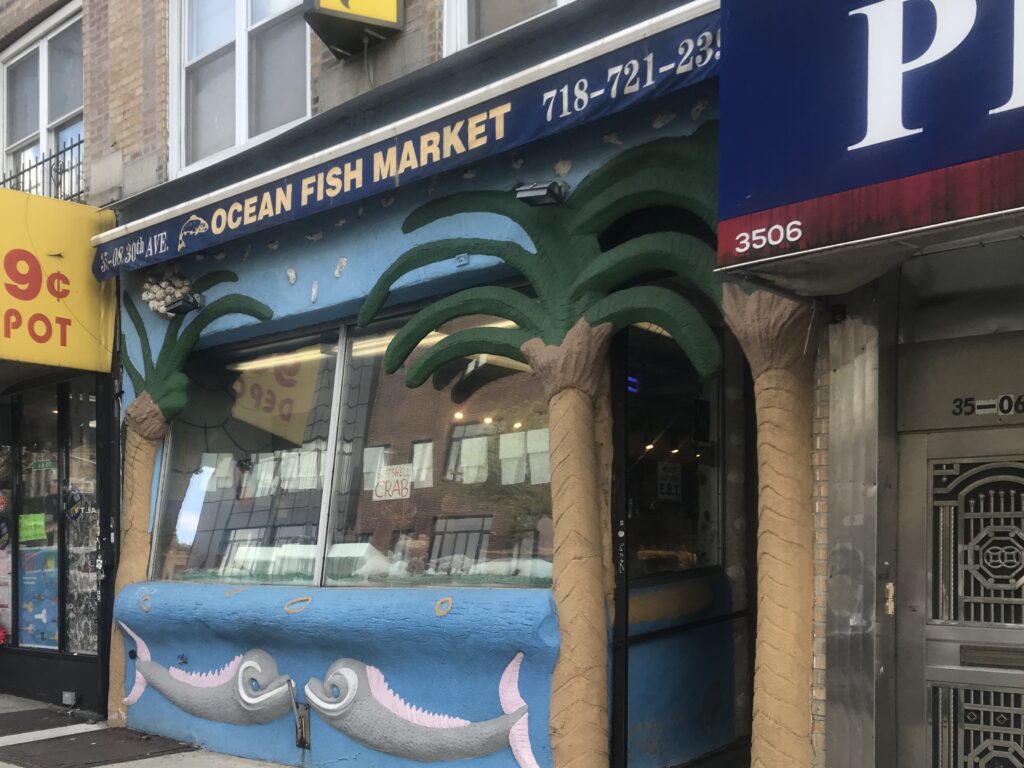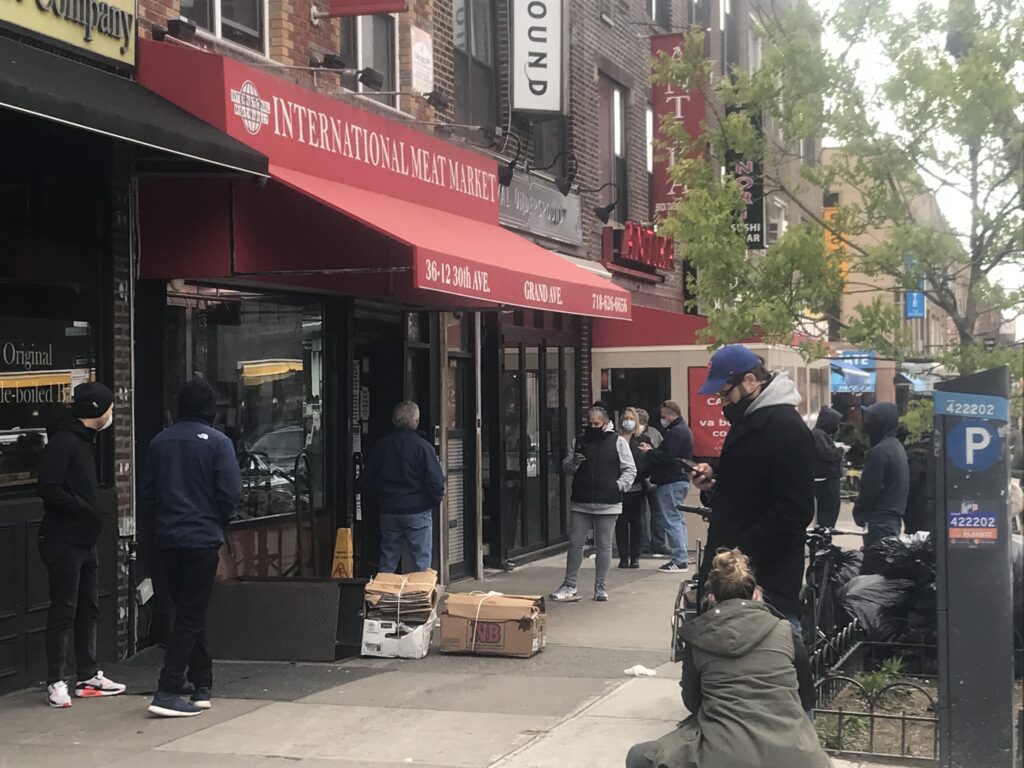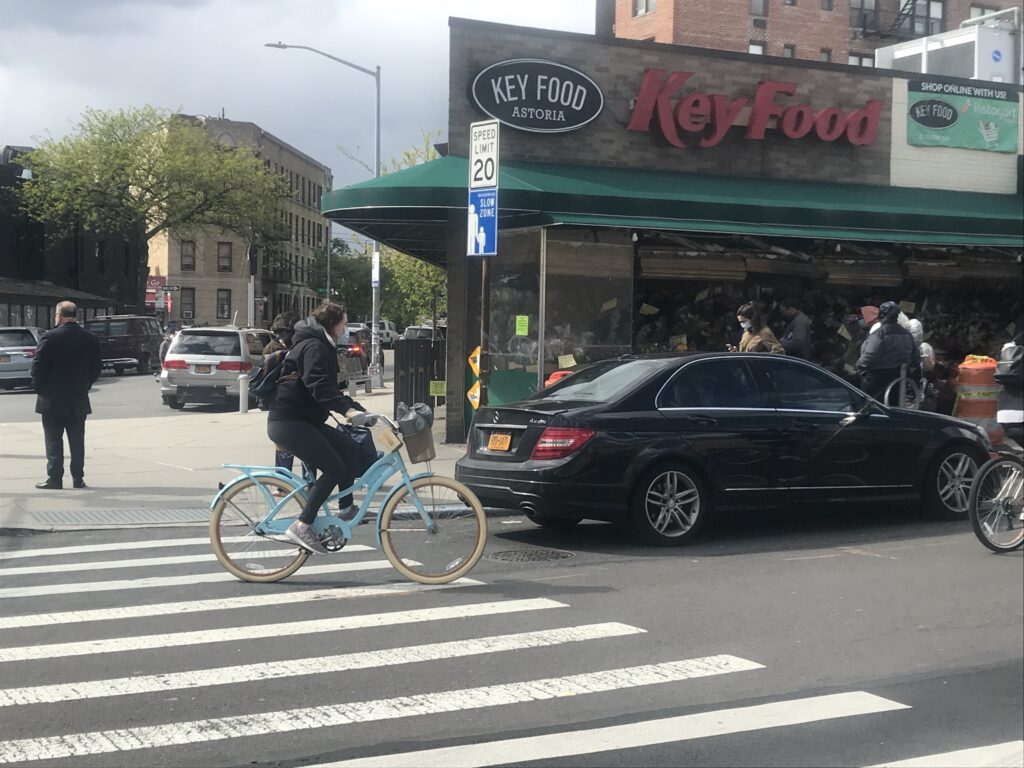 Stores like Key Food, Ocean Fish Market and International Meat Market have kept going, their staff working tirelessly with stressed out and appreciative customers, and controlled conditions. They deserve medals when this is over.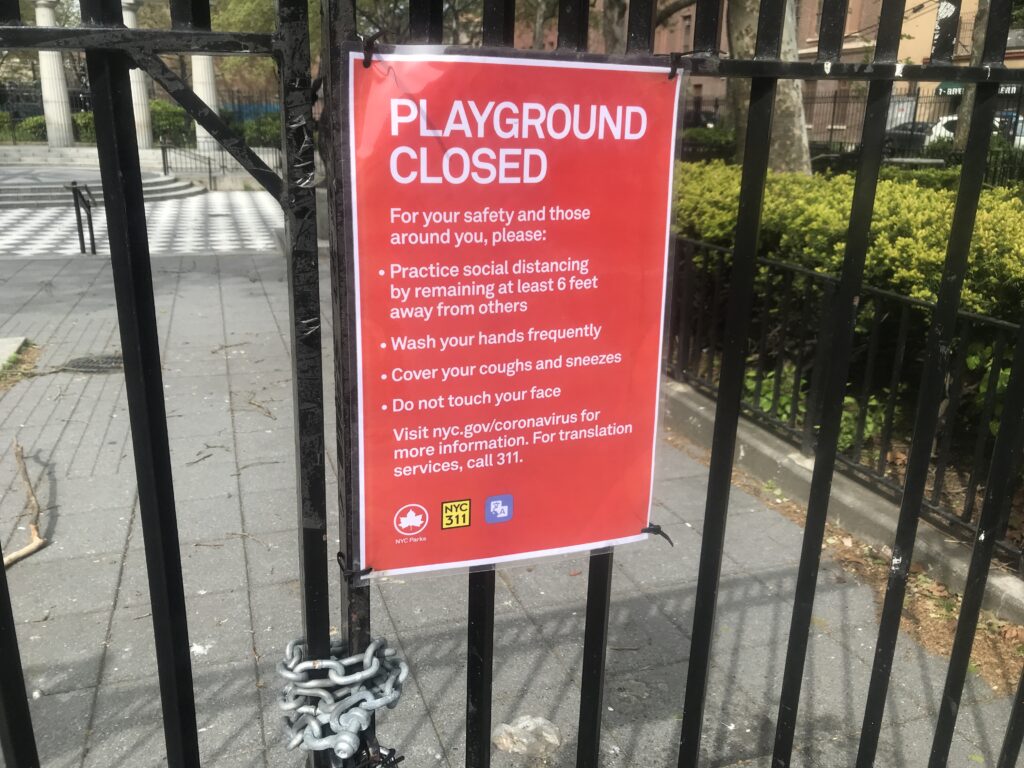 Places that would usually be buzzing with activity in Spring are still shuttered off, like Athens Park.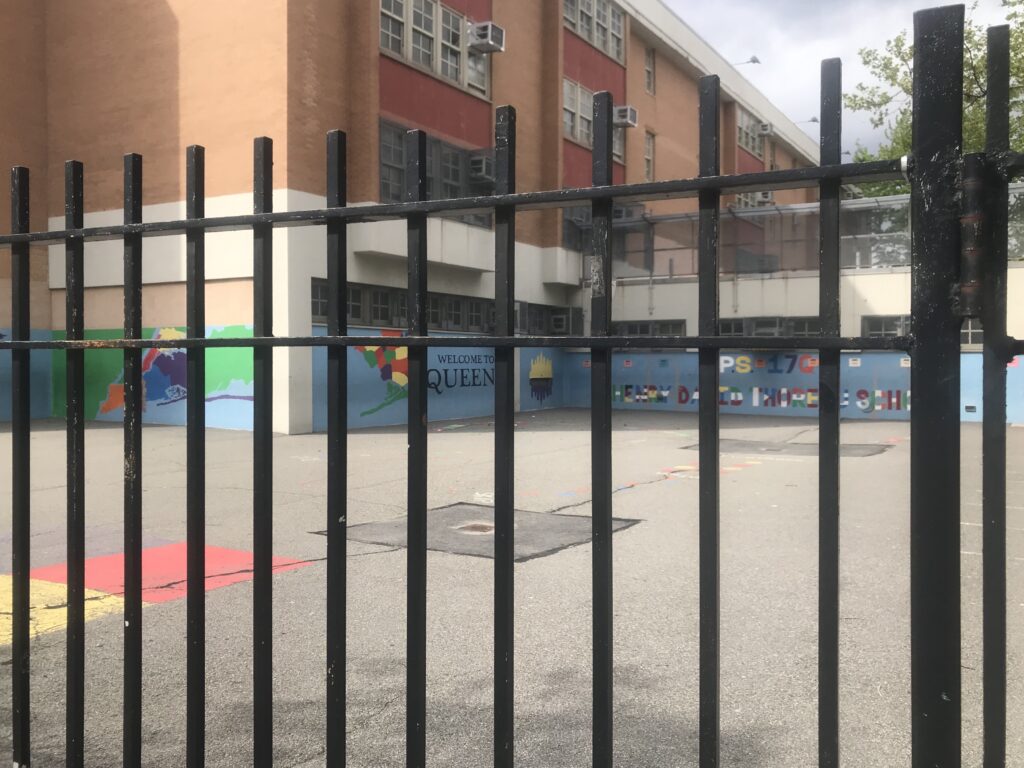 And schools are still out.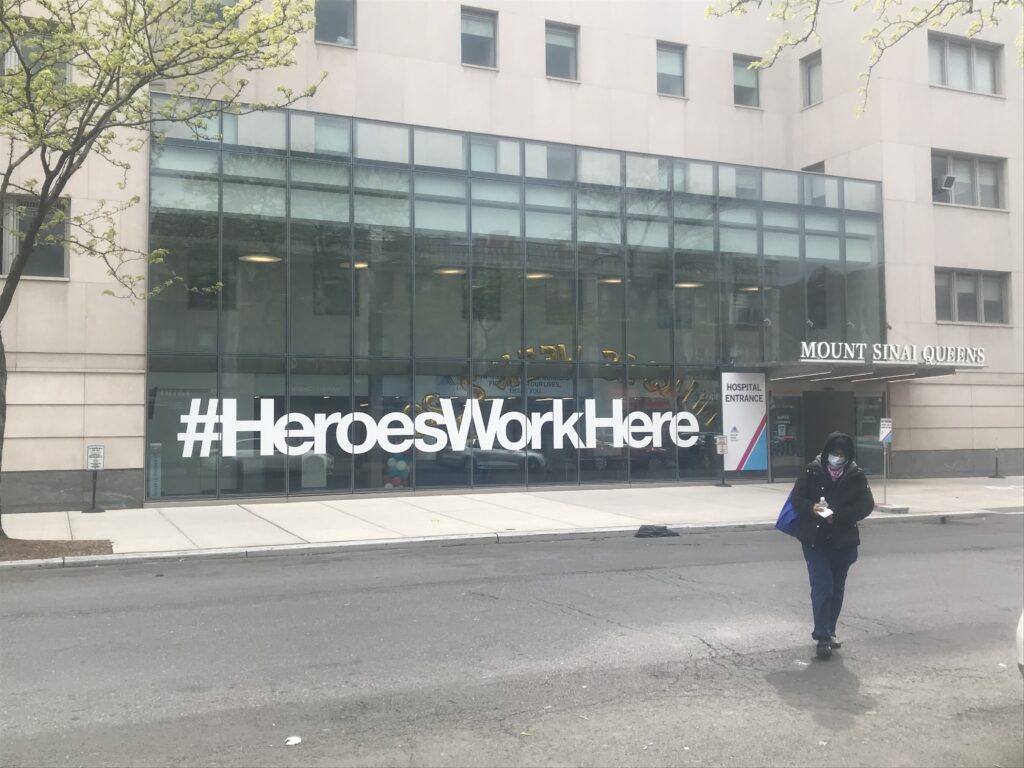 Meanwhile at Mount Sinai Queens, health care workers have been working round the clock. This is where one of my neighbors passed away, where our local Council Member Costa Constantinides and his wife were both treated, where many lives have been saved, and where new patients continue to come in each day.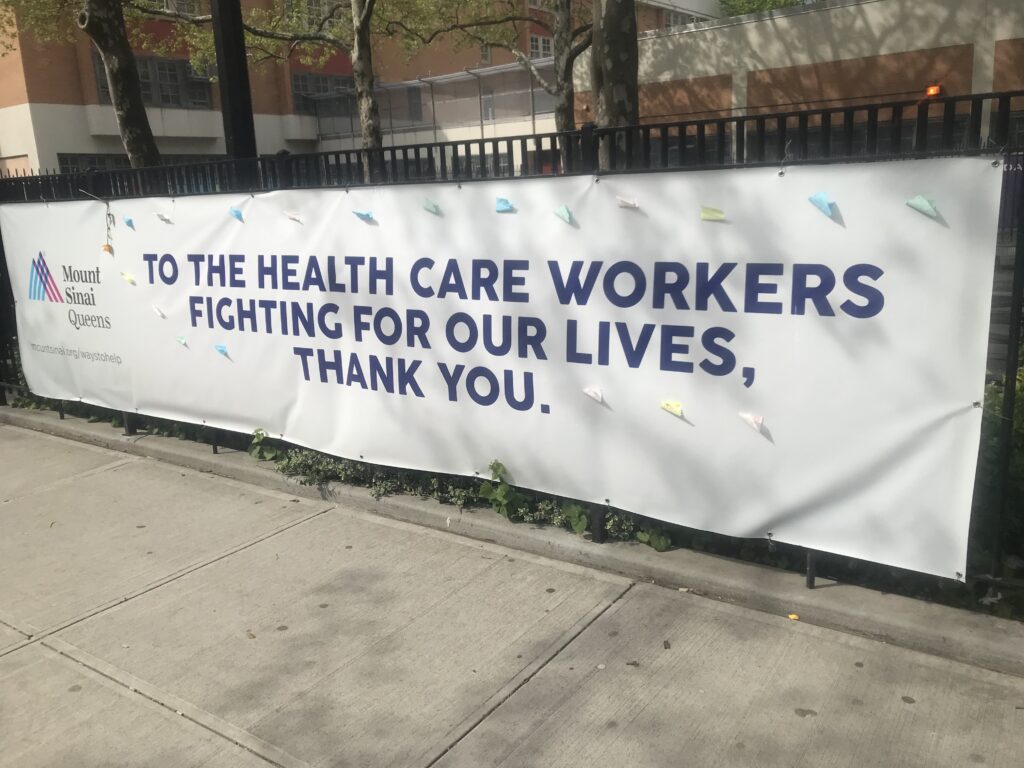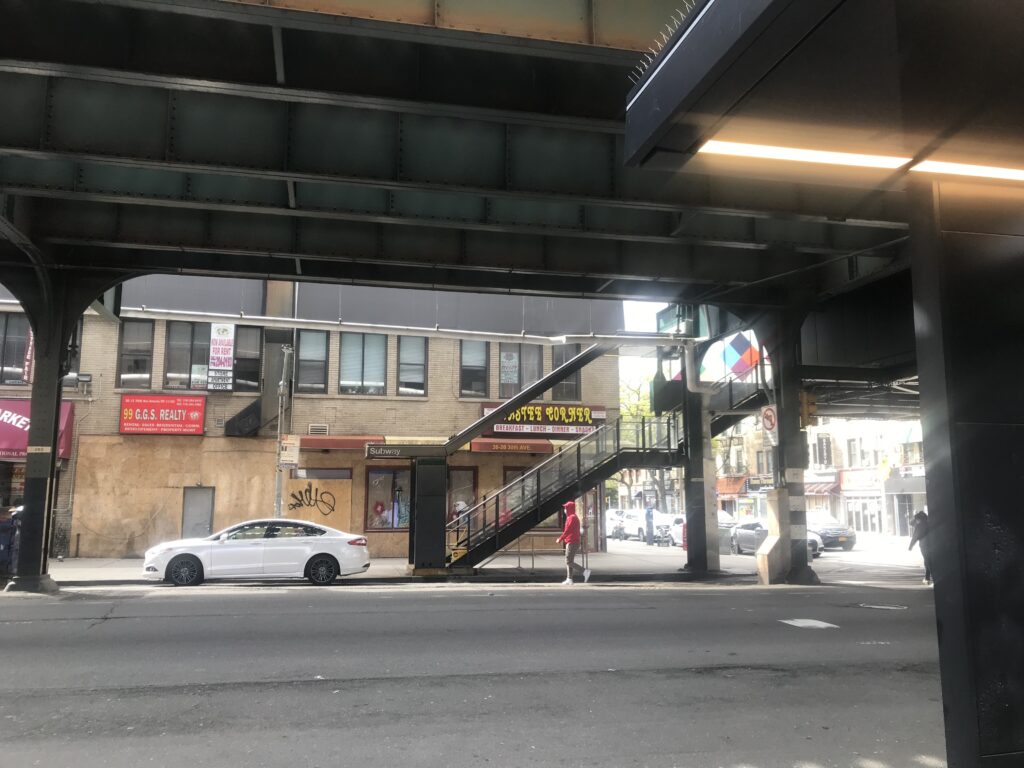 Under the subway tracks, there is still the rumble of trains overhead, but less frequent than usual. And there are no green taxis: an industry that was already reeling will have been devastated by the pandemic. Tastee Corner Delhi had already closed down for good, following the station's months-long closure for renovations last year. Small businesses along 30th Ave – and throughout the city – will need support from policymakers and from customers like never before.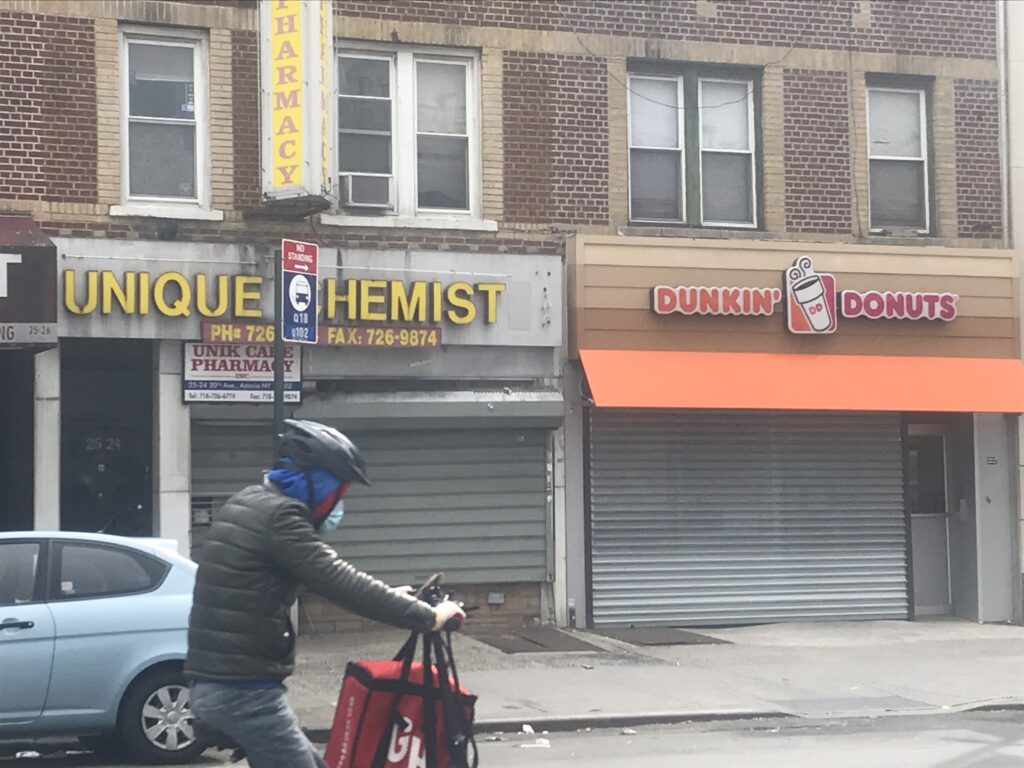 Delivery workers for GrubHub and other restaurant apps have continued their rounds, risking their health and lives. Many, laid off from other industries, have turned to delivering food to keep some income.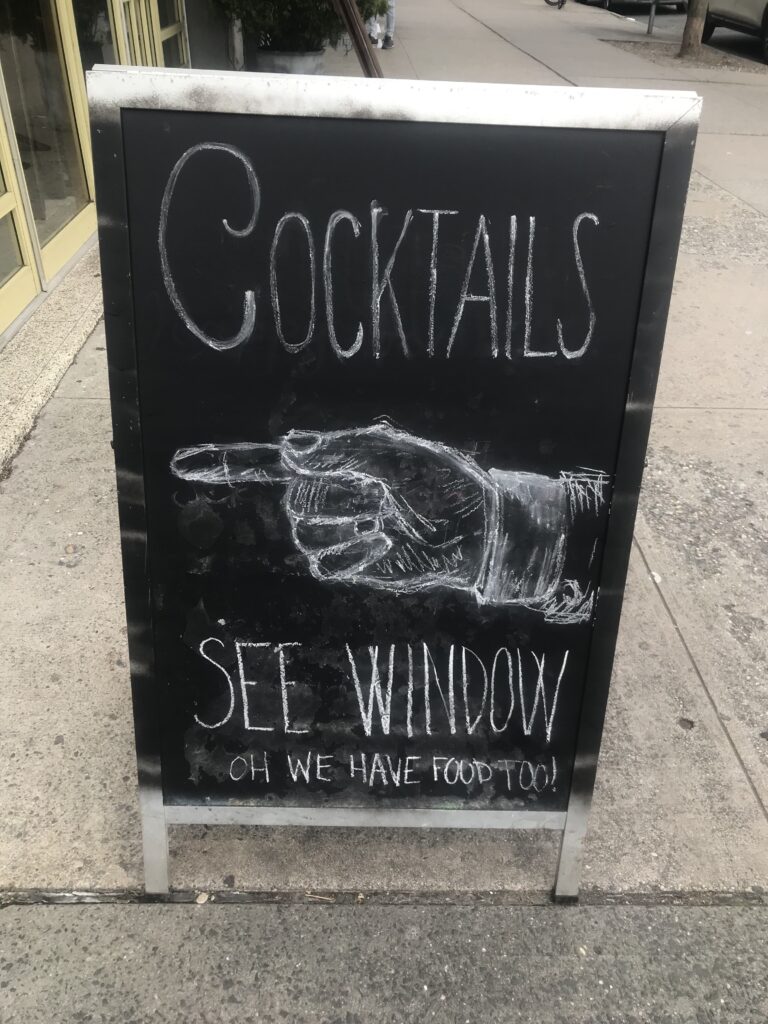 Meanwhile, cocktails of all kinds are still to be found…as the street's restaurants find ways to keep going.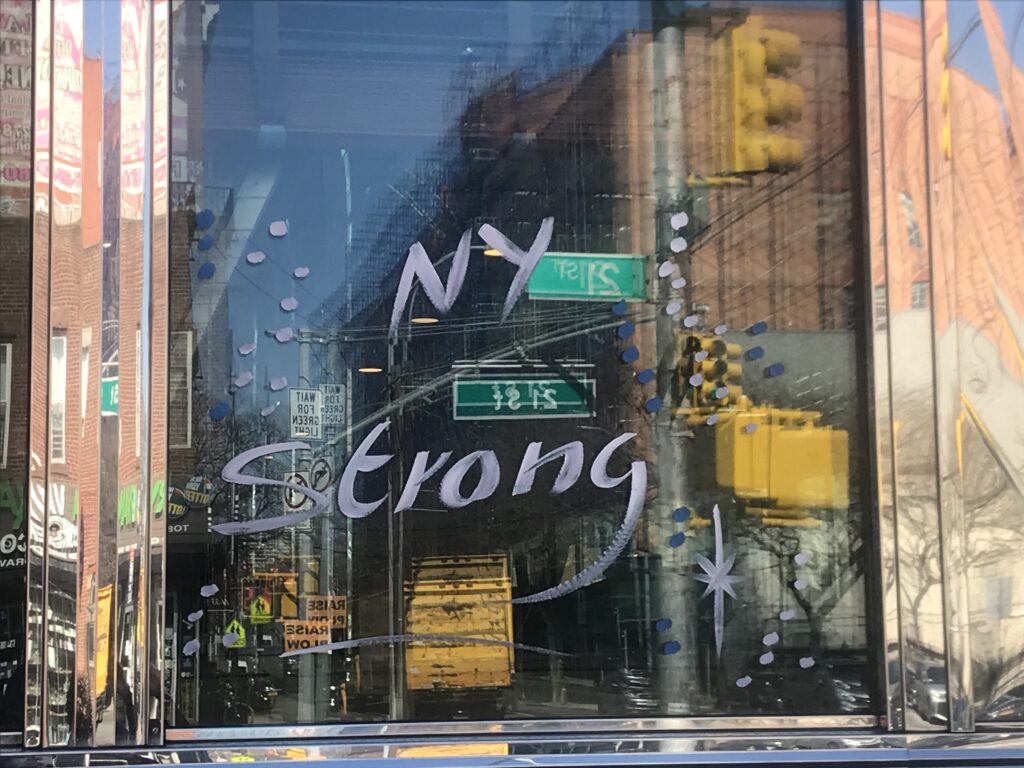 This photo is of the Bel Aire Diner window – on Broadway rather than 30th Ave. But it captures the fragility and strength of this time.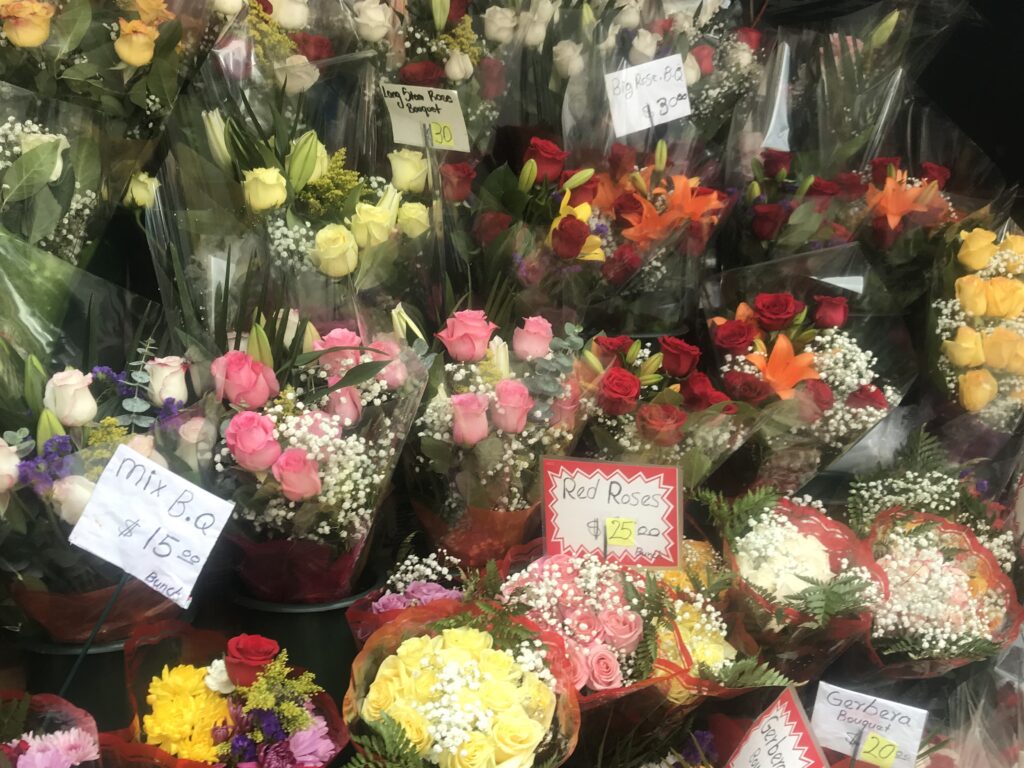 And on Mother's Day 2020 – here's to all mothers throughout the neighborhood.